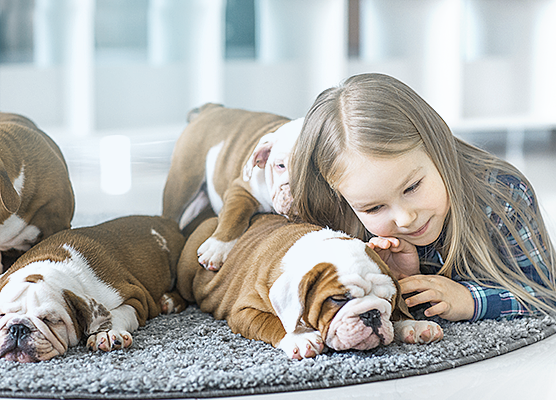 Energetic products for animals
Animals enrich our lives and are often our dearest companions – so we understandably want them to be well. This includes them having a balanced energy system. LichtWesen animal essences are specially tuned to the needs of animals and were developed in cooperation with natural health vetinarians, animal trainers and animal owners. They promote a harmonic and stable energy system.
Weitere Informationen
Just like people, our pets also get stressed. Perhaps they are suffering from anxiety, ill, or going through puberty. Some are also traumatised.
With the LichtWesen essences for animals, just like with flower essences, you can create a beneficial impact for your animal. This is useful when it is ill or behaving strangely, but not only then. Also during the 'little' challenges of everyday life: holidays, storms, fireworks, moving house, when they lack energy, dealing with new surroundings, or in encounters with new animals or people.
Anyone seeking to improve the way they live together with their animals will gain energetic support from the essence I'm the boss.
The LichtWesen essences Resolving Trauma and Regeneration are developed for use with all animals, including our beloved pets, such as cats and dogs or hamsters and birds, and also animals such as horses, cows, pigs and chickens.